From a GG's Silver Medal to outstanding dissertation to excellence in teaching.
On this page
---
Faculty/Graduate →
teaching awards
September 2017
Award for Excellence in Teaching The award recognizes outstanding contributions in teaching by Economics faculty, with nominations coming from students themselves.
Peter Cziraki, Assistant Professor
(pictured with Professor Martin Osborne)Cited was Cziraki's "infectious passion for the subject and his dedication to creating an intellectually stimulating classroom" as well as his "dedication to the success of his students".
Award for Excellence in Teaching by Teaching Assistants Recognizes outstanding contributions from Economics TAs. Nominations can be made by students, faculty and sessional instructors.
Stephen Ayerst
4th-year PhD student (supervisor: Diego Restuccia), whose research focuses on macroeconomics, growth and development.
Among the remarks supporting his nomination was the observation that "Stephen is very invested in his own research and this enthusiam for the field has allowed him to support students in their own research … his commitment to his students is notable."
Farhan Yahya
In the second year of his PhD studies; his research fields are economic development and industrial organization.Yahya's nomination emphasized his strong command of the relevant material and his willingess to go to great lengths in explaining concepts to students, with a nominee noting that "he was excellent/outstanding in all dimensions."
---
Graduate →
mfe student wins bank of canada scholarship
June 2018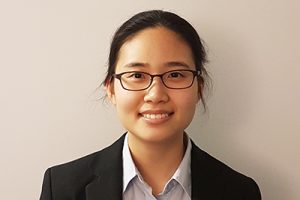 MFE student Haeyeon Lee is an inaugural recipient of the Bank of Canada Master's Scholarship Award for Women in Economics and Science. Designed to attract and advance women in the core areas of the bank's work, where they are under-represented, the award comprises a $10,000 scholarship and an offer of permanent employment at the bank upon successful completion of a master's degree.
Benefiting from the bank's drive to offer opportunities for students to further their education, with scholarships based on skills and merit that also reflect the composition of Canada's labour market, Lee is one of three successful applicants in 2017-18. The Bank of Canada's Senior Deputy Governor, Carolyn Wilkins, noted that "having a diverse workplace and advancing more women in the fields of economics and finance is a priority", adding that the aim of the scholarship programs is "to encourage more people from different backgrounds and perspectives to consider these careers".
Lee holds an honours BSc in Actuarial Science and Economics from the University of Toronto, and graduated from the MFE program in 2018.
---
Graduate → ma student authors piece in the toronto star
April 2018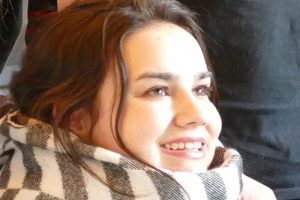 The Toronto Star published Heather Lynn Bone's opinion piece, "Pitfalls for Ford's minimum wage tax-break plan", in which she argues that providing tax relief to low-wage workers is long overdue, but is no excuse for bad policy.
Bone graduated from our MA program the summer of 2018, and will be entering the doctoral program here in the fall. She has wide-ranging research interests, including topics in public economics, labour economics, and the economic analysis of law.
In her final year as an undergraduate at Waterloo she won the Fraser Institute's essay contest for her examination of the sharing economy, "Uber and the Case for Permissionless Innovation". Her current research focuses on the economics of illicit cryptomarkets. In the past, she has worked in the Office of the Chief Economist at Global Affairs Canada, as a research intern at the Manning Centre, and as a legislative assistant at the Ontario Legislature.
---
Graduate →
outstanding doctoral dissertation
November 2017
Recent PhD graduate Michael Gilraine's dissertation, "Three Essays in the Economics of Education", has been named co-winner (along with Jacob Bastian, Michigan) of the National Tax Association Outstanding Doctoral Dissertation in Government Finance and Taxation Award. Fellow U of T 2017 PhD Adam Lavecchia received an honourable mention for his dissertation, "Essays in Public Economics".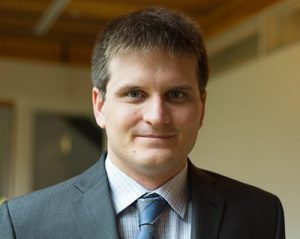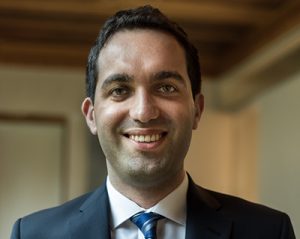 Entries are assessed on originality, expositional clarity and the significance of the analysis for scholars and practitioners of government finance.
Both Gilraine and Lavecchia have secured academic appointments, Gilraine with New York University (where he also features in a recent video!) and Lavecchia at Ottawa.
---
Graduate →
scott orr among canada's top young economists to meet nobel laureates
August 2017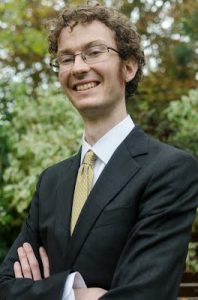 PhD student Scott Orr was  among eight Canadians invited to meet with Nobel laureates and young scholars during the 6th Lindau Meeting on Economic Sciences in Germany in August 2017.
Canadian attendees were nominated by SSHRC (the Canadian attendees' sponsor), based on their rank from merit reviews, and then selected by Lindau's scientific review panel based on academic and research achievements, motivation, and dedication. Congratulations, Scott! See details.
---
Undergraduate →
best research paper prize goes to economics specialist undergraduate minnie cui
June 2018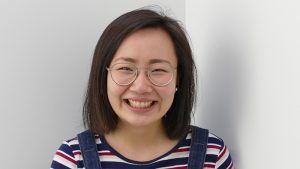 In a poster session showcasing undergraduate student research, held at the Canadian Economics Association's 2018 conference, final year student Minnie Cui won the Best Research Paper Award. Now in its second year, the poster competition invites submissions from undergraduates throughout Canada and an evaluation committee made up of Bank of Canada staff and Canadian academics selects 15 posters to be presented at the CEA conference; from those, two $500 prizes are awarded, for best poster and best research paper. Minnie's paper, Does corruption differentially impact the productivity of female-managed microenterprises? A study of Latin America and the Caribbean, was written for ECO 499 Honours Essay in Applied Microeconomics, and was supervised by Professor Robert Gazzale with initial input on the formulation of her research question coming from Professors Gustavo Bobonis and Aloysius Siow. Professor Gillian Hamilton, Associate Chair of Undergraduate Studies, who was on site at the CEA conference, commented that "we're proud of Minnie's excellent work – and she did a fantastic job explaining her work at the poster sessions."
For someone with a clear talent for economics, Minnie's choice of the subject for her degree came as something of a surprise to her. She had studied economics and math in high school: the lens of economics in particular, she found, "was an interesting way to think about the world and about how things operate. I liked that it taught me a different way of approaching problems." While she chose to continue with the subjects in her first year at U of T, she arrived at university sure that she was going to major in English. By the end of that year, though, she had decided to specialize in economics. "It just took my brain over!" she laughs.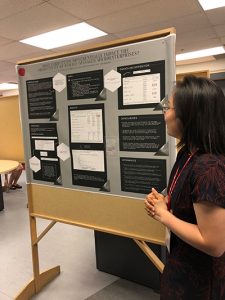 It turns out that Minnie's ability to apply herself with stellar results is not confined to the study of economics. She has recently run her first half marathon, having set herself the goal at the end of third year. "I hated running in high school," she said. "I picked it up again because of that. When I signed up for the half marathon, I thought, 'if I can run, what can't I do?' To go from not even being able to run a kilometer to a half marathon – that will just prove what I can do if I put hard work into something."
While she has ambitions to attend graduate school, in the short term she wants to see "what an economics degree can help me achieve in the labour market." And she has plenty of opportunity to do so – she has just accepted the offer of a position as a research assistant with the Bank of Canada's Economics and Financial Research team. Her level of engagement with government systems, however, is likely to draw her back to the academy before long. "I love politics, and questions relating to state accountability and governance," she says. "The economic research areas that capture me the most are the ones that actually have policy implications."
Whichever direction Minnie ultimately takes, it is certain to benefit from her talent, enthusiasm and tenacity. We will undoubtedly be hearing more from her in the future.
---
Undergraduate →
financial economics specialist awarded governor general's academic medal
June 2017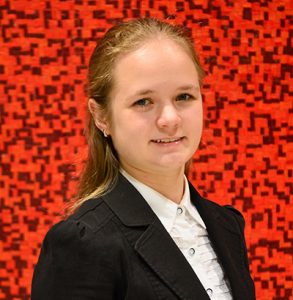 Valeriya Mordvinova graduated with the highest average from a U of T undergraduate program.
The Governor General's Silver Academic Medal is awarded to the undergraduate student graduating with the highest average, and is rightly regarded as the most prestigious academic award that a U of T student can achieve. (The medals' other levels: Bronze (secondary school), Collegiate Bronze (post-secondary, diploma level) and Gold (graduate).) Valeriya joins an impressive array of the medals' illustrious recipients, which include Pierre Trudeau, Tommy Douglas, Kim Campbell and Gabrielle Roy.
Alongside her exceptional academic performance, Valeriya has found time to be a competitive ballroom dancer, an aviator and VP finance for the U of T Aviation Club, as well as acting as a peer mentor at the Economics Study Centre. She undertook an internship in London, England, for the second consecutive year, and began her MA economics studies at U of T in the fall of 2017.
---
Undergraduate →
2016-17 undergraduate awards for academic excellence
November 2017
The achievements of the 24 award-winning students were recognized at a lunchtime reception held in the department. Attended by many of the students, together with donors, faculty and staff, it was a relaxed event with a fittingly celebratory mood.
Associate chair for undergraduate studies Professor Gillian Hamilton opened the proceedings by noting the academic accomplishments of these students: Three-quarters of them earned marks in the 95-99 range, usually multiple times, and one-third of them earned at least one perfect score on their transcript. Looking beyond the sphere of the transcript, she remarked on the exceptional tenacity and fortitude that these students have demonstrated as they navigate their way into and through the academy, some while holding down a job, others initially struggling with difficult course material. Their willingness to take risks, too, is manifest, from taking courses in topics far outside their evident facility with economics to participating in exchange programs at other institutions.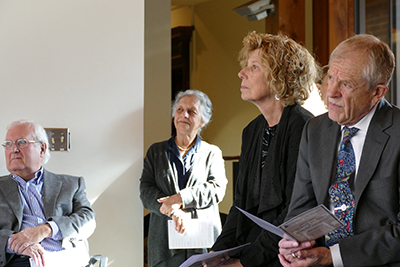 In attendance were donors Mrs. Ushi Choudhry, Professor Emeritus Don Dewees, Mr. Robert C. Douglas, Professor Bill Wolfson and his wife Mrs. Dorothy Wolfson. Among the awards introduced by Professor Hamilton were two new scholarships. The first, the Robert C. Douglas Scholarship in Economics, comes courtesy of Douglas, who is a graduate of our program, and his wife Joanne Sutherland. The second, the Al and Eleanor May Scholarship in Economics, has been endowed by Dorothy Wolfson, Bill Wolfson and Dorothy's brother Mark. Mrs. Wolfson spoke briefly about her and Mark's decision to create the scholarship to honour their late parents, neither of whom had the opportunity to go to university. "We were raised in a family where education was so very important – my brother and I are university graduates, as are our children," she said. She noted that this first recipient of the award (Daisy Chee Ching Chak) had "an astounding GPA of 3.97 and is certainly someone that my parents would be extremely proud of."
Interim chair Professor Martin J. Osborne assisted Professor Hamilton with the presentation of the awards to students, while the gathering was treated to thumbnail sketches of the recipients from both inside and outside the academic frame. Hidden among these academic high achievers are a Varsity Hockey athlete, muralist, guitarist, chess player, paramedic, salsa and ballroom dancers, boxer, TEDxUofT organizer, jazz pianist, and an aviator.
And you might just recognize the student second from the left in the front row: Valeriya Mordvinova, who in June was awarded the Governor General's Academic Medal. At the undergraduate reception, Valeriya received three separate awards – another extraordinary achievement for an extraordinary student.
→ See a list of all the winners of the department's undergraduate awards for academic excellence.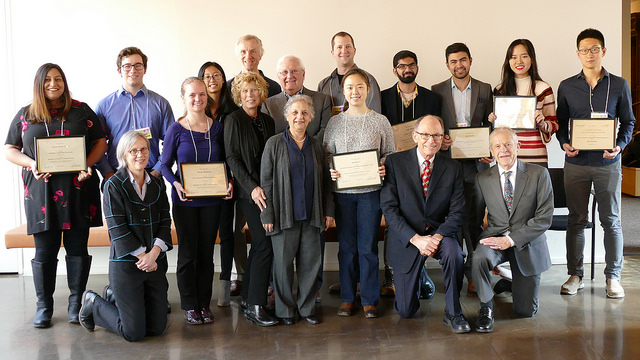 ---