For his research on the under-representation of women in STEM fields. (Science, technology, engineering and mathematics.)
November 2017
Now in their thirtieth year and awarded by the Government of Ontario, there are five prizes of $20,000 awarded to young researchers undertaking exceptional work in physics, chemistry, physiology/medicine, literature and economic science. The prizes were established to honour the 1986 Nobel prizewinner in chemistry, U of T's John Charles Polanyi. Mourifié's success in 2017 marks the twelfth win for the department since the inception of the awards.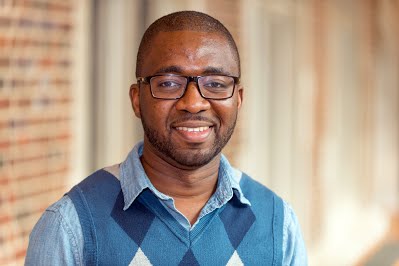 The awards ceremony was held at Massey College on November 15, with Head of College Hugh Segal, Lieutenant Governor of Ontario The Honourable Elizabeth Dowdeswell and Deputy Premier The Honourable Deb Matthews, who is Minister of Advanced Education and Skills Development, and Minister Responsible for Digital Government. Dr. Polanyi was also present to address the award recipients. Representing the economics department were former chair Professor Dwayne Benjamin (now the Faculty of Arts & Science's Vice-Dean, Graduate Education) and interim chair Professor Martin Osborne. "We are proud of Ismael's achievement," Osborne said. "It is a testament to his immense talent, his hard work, and the enthusiasm with which he applies himself to his research. This recognition of his work is richly deserved."
Mourifié has been analyzing the evidence for the two most common theories for the discrepancy between men and women in STEM – the first claims that women are discouraged from enrolling in STEM post-secondary programs because they presuppose wage discrimination in those fields, while the second argues that the discrepancy is not monetary, but down to social factors such as gender profiling and stereotyping.
Having developed statistical methods to scrutinize the data, Mourifié's preliminary results indicate that the greater influence on the STEM gender gap arises from social factors – as well as predicting that, had those women who rejected STEM actually entered the fields, they would have experienced more successful careers and higher income.