The inaugural experiments in Professor Yoram Halevy's TEEL began in March.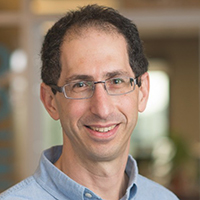 Behavioural and experimental economist Yoram Halevy moved from UBC to join our faculty in the summer of 2017 and is currently running experiment sessions investigating how people update beliefs when the accuracy of evidence is not known.
Seating up to 24 participants, each with their own monitor, mouse and keyboard setup, the TEEL space is located on the lower level of Max Gluskin House and employs a multi-function modular system that allows for easy disassembly and reconfiguration.
Software used in the presentation of the experiments include z-Tree and oTree – tools for developing and conducting economic experiments on individual decision makers and interactive strategic situations.
Images of TEEL