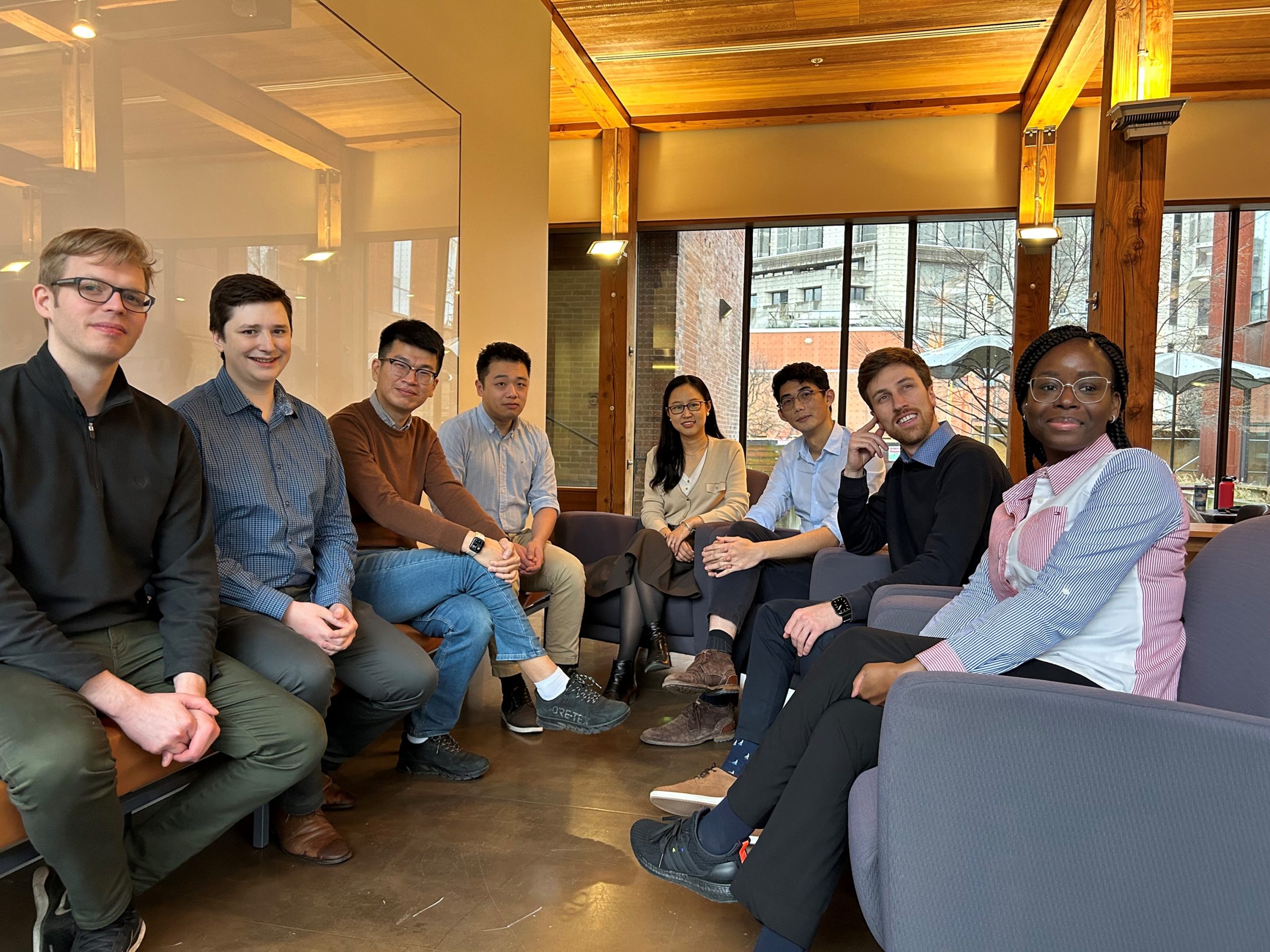 Their papers are in order, and they are ready for the search. The Department of Economics has eight PhD candidates and two post-doc researchers on the 2023-2024 job market. Internationally, there are roughly two hundred positions open to academic economists about to defend their dissertations.
The Job Market Paper, or JMP, is a unique feature of the Economics job search. A highly structured, stand-alone segment of work taken from each candidate's original dissertation research, it forms the centrepiece of job application packages.
Their interests and projects are diverse in methodology and topic. If anything unites the group, it is their shared commitment to state-of-the-art research with direct implications for decisionmakers and policymakers.
The Department of Economics, University of Toronto is honoured to present its job market candidates for 2023-2024.
Pharmaceutical firms that make discoveries, and take out the first patent, are not necessarily the people who will bring the drug to patients. According to Jie Fang's research, most drug patents are traded before large scale clinical trials. Not only that, but drug patents that are bought and sold are more likely to reach patients as treatment options.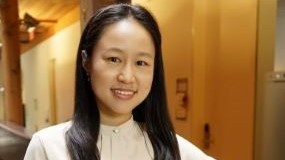 "82% of primary patents are traded before the associated drug reaches the market," Fang explained. "We saw the most significant impact of patent trade on successful launches before the Phase III large-scale clinical trial. Reducing transaction costs during this phase could increase the success rate of new drugs by 15%, potentially resulting in 5-8 additional drugs entering the market each year."
"Jie Fang has created a unique dataset, developed a dynamic structural model, and estimated it to figure out how patent trades improve the success rate of new drugs," said Professor of Economics Murat Alp Çelik, one of Fang's dissertation supervisors. "Her focus on drug development enables her to link rich data that is available due to the regulations set by the U.S. Food and Drug Administration (FDA) to individual drugs and the associated patents."
Francis Guiton used a structural model of product assortment decisions and created counterfactual experiments to investigate the impact of alignment of organizational objectives at the LCBO. Guiton's JMP, Misaligned Objectives and Within-Firm Competition in Retail Chains, examined how performance-based bonuses paid to store managers effect the company's profits and consumers' interests.
"Using detailed store-level information on inventories, sales, and prices of all products sold in a large Canadian retail chain, I examine the strategic decision-making of store managers regarding which products to carry at their store," Guiton explained.
"Francis Guiton's investigation into how performance-based incentives in retail stores can create a disconnect between the goals store managers reach, and the goals the company wants to reach, is a useful example of the on-the-ground benefits of applied economics research to business," said Professor Avi Goldfarb, one of Guiton's dissertation supervisors.
Han's paper, "Motivating Student Effort: Designing Course Assessments in the Presence of Students' Biased Beliefs," asks if studying more, when students are feeling badly about their own abilities, lead to better test results? Students pressuring themselves to study more due to lack of confidence does not help.
"I find that if students were to become more aware of their behavioral biases surrounding their own abilities, they would study, on average,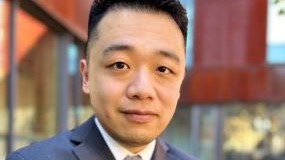 72 percent less, but be better off on average as they would have10 more hours of free time per week," Han explained. "Due to asymmetrical effects on learning, the average student would not learn less if their behavioral biases were removed."
"Paul's findings indicate that the sign and magnitude of the effect on study hours of incorporating more frequent tests hinges on the relative speed at which students adjust their misconceptions about their skills compared to their misperceptions about the returns of hours of study. This paper demonstrates Paul's strong technical skills," said Professor Victor Aguirregabiria, one of Han's co-supervisors.
Are environmental land protection policies a cause of housing shortages and unaffordability? PhD Candidate Alexander Hempel's latest research examined the question by looking at what happened to Toronto housing prices when Greenbelt protections were implemented in the early 2000s.
Hempel created an analytical model to examine what would have happened to Toronto housing development had the Greenbelt never been created. The data did show price effects up to 2010.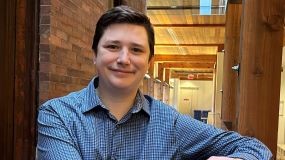 "Using the model, I simulated the scenario in which no Greenbelt was implemented," Hempel explained. "I did find that the Greenbelt led to a reduction in aggregate housing supply of almost 10,000 units and price increases of 4.1% for houses and 6.1% for condominiums; this corresponded to an increase in condo rent of $675 a year.
"Urban growth boundaries and greenbelts are used throughout the world, but because they impact an entire city, it is challenging to estimate the impact of such policies," said Jonathan Hall, Professor of Economics and a member of Hempel's dissertation supervision committee. "Alex Hempel's research uses a variety of methods to provide credible estimates of how Toronto's Greenbelt is impacting housing prices here. This research helps us evaluate the trade-offs inherent in any policy and is of immediate relevance to the policy debates in Ontario and worldwide."
The title of Guangbin Jeremy Hong's award-winning paper is "The Two-Sided Sorting of Workers and Firms: Implications for Spatial Inequality and Welfare. Ex" It examines why both the best firms, and the best workers choose to locate in big cities, a phenomenon Hong uses the term "co-locate" to describe. These location choices affect the aggregate productivity of the economy, and everyone's economic well-being.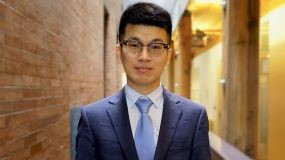 "Jeremy's job market paper studies how firms and workers co-locate across cities, and why it matters in terms of earnings inequality and location-based policies," said Professor Kevin Lim, a member of Hong's supervision committee.
"The optimal spatial policy would incentivize high-skilled workers and high-productivity firms to co-locate to a greater extent while redistributing income toward slow-earning cities, leading to a 6% increase in social welfare," Hong explained.
Hong's JMP won the Bank of Canada award for Best Graduate Student Research Paper and the European Economic Association UniCredit Foundation Best Job Market Paper prize. Stay turned for his forthcoming paper in the Journal of Monetary Economics and for a second paper under revision with the Journal of International Economics.
En Hua's JMP, Confidence in Inference, examines how people make decisions after gathering samples of information, a process everyone engages in.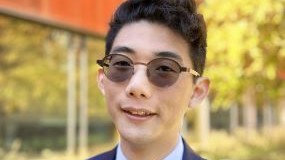 "This ranges from comparing different Google map reviews before deciding on a restaurant to gathering several weather forecasts before going out," Hu explained.
But what happens if, after new information samples are added, or different circumstances reveal themselves? En Hua's research shows that decision-makers largely ignore the sample size, and this uncovers new dynamics that current models are unable to explain. His finding suggests that confidence in correctly interpreting information matters – and a confident decision-maker is surprisingly more likely to ignore the sample size.
"En Hua Hu applies state-of-the-art methods in behavioural and experimental economics to understand the choices people make," said Professor Colin Stewart, one of En Hua's co-supervisors. "He has uncovered fascinating new insights into how people use information to inform their decisions."
Small firms need to access R&D subsidies to grow, but if they grow, then they cannot continue to access R&D subsidies. Lehoux's JMP examined how eligibility reforms to Canada's largest R&D program in 2004 allowed firms to increase their production while maintaining eligibility for the program. The key benefit to workers? Income improvements by around 2% after the reform.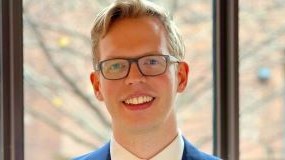 "An important finding of my paper is that less financially constrained firms were the most responsive in expanding their production following the reform. This result emphasizes how the initial eligibility threshold was introducing what could be called a 'growth tax' for these firms," Lehoux explained.
"His findings indicate that subsidies which target small firms can prevent these firms from growing to maintain their eligibility," said Kory Kroft, Professor of Economics at the University of Toronto and Lehoux's dissertation supervisor. Relaxing eligibility constraints leads firms to expand production and he finds that workers capture some of these productivity gains."
Rising mineral prices that triggered mining booms in Sub-Saharan Africa is linked to changes in who decides to become a teacher, and how committed they are to the profession.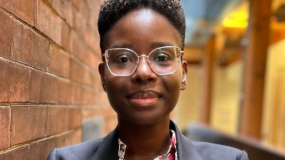 "I did find that a rise in the prices of minerals more suited for artisanal mining is associated with higher educational levels among teachers, albeit with a noticeable decline in their teaching efforts," PhD Candidate Natama said. "This trend manifests in various ways, including a lower propensity to provide additional student support, a reduced willingness to engage in pedagogical associations, and a higher likelihood of absenteeism from classes."
"The mining sector represents a considerable share of GDP across countries in the region, and the rise in the demand for such resources has first-order consequences for these regional economies," said Gustavo Bobonis, Natama's dissertation supervisor. "Among the multiple economic consequences, mining booms have substantial effects on regional labor markets, including the returns to educational investments and individuals' occupational decisions. However, we know little about the mechanisms driving such relationships. In addition to educational demand-side effects that have been documented in this literature, the educational sector may suffer in quality and these stark changes could induce higher dropout and worse learning outcomes among the student population."
Stanton Hudja is a postdoctoral researcher and manager of the Toronto Experimental Economics Lab (TEEL) housed at the Department of Economics. Over the course of his appointment, he has made significant contributions to both the department and the field of behavioural economics.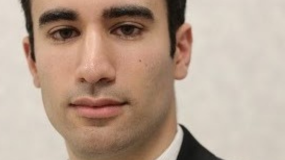 "There is a lot of heterogeneity in how researchers think about economics," Hudja said. "I believe that my experiences have made it easier for me to make connections between different strands of research. Additionally, I think these experiences have allowed me to take a more comprehensive approach towards addressing an economic question."
"Stanton is an experimental and behavioural economist," said Professor Yoram Halevy, Director of the TEEL. "In addition to managing the lab and teaching a course in Game Theory he is doing exciting research. In his job market paper, he experimentally investigates decision makers' attitudes to unknown outcomes. Using a novel experimental technique of eliciting conditional valuations, he can study the probability of getting an unknown outcome and the payment in the complementary event affect subjects' valuation. This is a novel foundational study in an area that has not been explored experimentally before."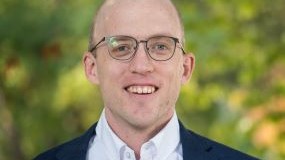 Jeffrey Hicks is a postdoctoral researcher working with Professor Kory Kroft here at the Department of Economics. Hicks' research interests focus on the design and implementation of taxation and social insurance systems.
"The evaluation of social insurance systems and income transfers is a key aspect of Jeff Hicks' research that is informing policies and driving progress," said Professor Kroft. "It has been a pleasure to work with Jeff. He is a careful researcher who brings modern methods to bear on policy-relevant issues and is extremely productive."
Return to the Department of Economics website. 
Scroll more news.