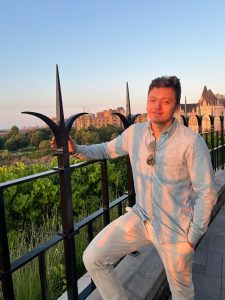 Want to make what you are studying easier to understand and to recall for tests and exams?
Learn how to apply new economics concepts to real life scenarios through the Economics Club.
The University of Toronto Economics Club brings together students from diverse backgrounds who share an interest in economics. Members of the club engage speakers and run networking events. They also form teams to participate in case competitions.
New members are always welcome and can help create and promote events. Applications are now open for executive and committee positions via the Student Life Clubs Portal.
According to Nicolas Martinez-Gonzalez, the club's current president and spokesperson, the best way to find out about the club is to follow their Instagram account.
The benefits of participating go beyond learning how economic concepts are used outside university courses.
"We've been connected with multiple companies that have opened their doors to employment for us and for our members," Martinez-Gonzalez said. Through the Econ club, we have also had the chance to connect with other students and members of faculty that have the same interests as us and have been exposed to different applications of economics in different fields."
While writing The Thrive Guide, the Department of Economics asked Martinez-Gonzalez, as spokesperson for the club, for their collected suggestions for managing ECO101 and 102. These are the tips:
Check your expectations. This isn't high school anymore and these courses are a rude awakening for those who were able to breeze through their courses in grades 9-12. It's possible to do well, you can definitely aim for a 4.0 GPA but be prepared to work very hard for it.
Don't let the work build up: There's always work you could be doing, make sure you do most of it and make sure the work you do is relevant. Most textbook exercises are irrelevant.
Get extra help whenever you have the slightest question. Small questions easily build up into bigger questions and can create massive gaps in your knowledge. Address these as soon as you can, either by attending office hours or asking a friend.
Need more information? Email econuoft@gmail.com
Visit the Department of Economics website.