FinTech startup OneVest raised $17 million in Series A funding this past June. The wealth management platform was co-founded in 2021 by MFE alumnus Jakob Pizzera, class of 2010, who serves as the company's COO. Deloitte Ventures, itself launched in just January 2022, is one of OneVest's investors. Its investment team is co-led by Managing Director Jay Crone, also a 2010 MFE alumnus.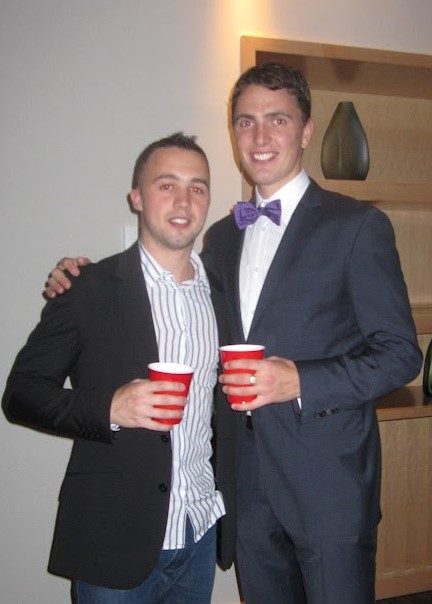 Pizzera and Crone met 14 years ago during the math bootcamp the department runs every August for incoming MFE students. They have been the best of friends ever since.
"I have vivid memories of Jay and Jakob from their time in the program back in 2010," said Professor Jordi Mondria, Director of the MFE program. "It's inspiring to see them as MFE alumni who still embody the program's core values – leadership, curiosity, drive, determination, and entrepreneurial spirit. They stand as exceptional role models for our current students."
The friendship the two forged at UofT helped to solidify the additional co-founder-investor relationship they have now.
"We actually started talking to Deloitte Ventures, which was just getting started, before Jay joined the company," Pizzera recalled, "but once he was in the position the fact that I knew what he was like, and how he works, made the deal easier to navigate."
The friendship also benefitted Deloitte Ventures.
"Deloitte missed out on the opportunity to invest in OneVest during their first round of funding," Crone said. "It was just a matter of having too many people who wanted to invest in the company, which is a good problem for a FinTech startup to have."
Prior knowledge of the other helped the pair to take shortcuts during the getting to know you phase of most founder-investor relationships. They did not have to assess each other's characters or build trust because they already had it. There were no shortcuts, however, in the due diligence process.
"There were certainly shortcuts during the early phase of discussions," Pizzera recounted. "That is when VCs are most interested in the calibre of the team and their experience relative to the focus of the business and its model. It did make for a seamless transition into the deeper due diligence."
It's a perspective Crone shares.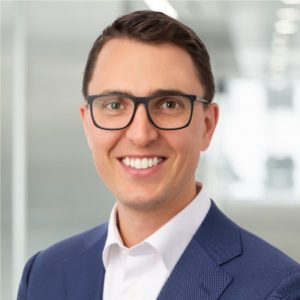 "Deloitte invested in OneVest, it wasn't Jay Crone investing in Jakob Pizzera," Crone said. "You have to be above board in everything you do, and we had to do the same homework, go through the same documentation, and the same financials as you always do. It can be painful for the companies because the demands investors make require a significant investment of time and effort from the founders."
The two navigated the due diligence process and kept their friendship intact through practicing what Pizzera refers to as 'switching gears and Crone calls 'changing hats.' Both are talking about clearly delineating boundaries between when they are speaking as a friend and when they are speaking as a business associate.
"I will actually verbally tell Jakob when I am flipping," Crone explained. "When we are talking and I'm wearing my friend hat, I will say, 'OK, I am putting on my Deloitte hat now,' and we continue the conversation as VC investor and OneVest co-founder."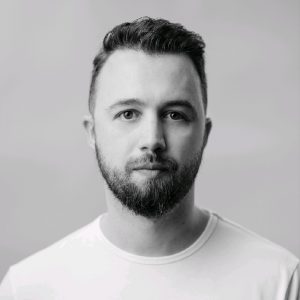 "The ability to switch gears and know when someone is speaking as a friend and when they are speaking from a business perspective is important," Pizzera said. "You get close to your investors when you are building a company. You might have differences of opinion and disagree, but you get to know your investors really well and to understand where they are coming from. So, you switch gears when you need to and get the job done."
That shifting of gears or changing of hats does not threaten the friendship built on a foundation of shared experience.
"After you've pulled all-nighters in that windowless basement MFE room of the Economics Department, you know the friendships you build and the contacts you make are going to last," Pizzera said.
Since graduating from the MFE program, Crone and Pizzera have established varied and interesting careers together and apart. Crone moved to Vancouver where he continues to work in finance, now with a venture capital investment lens. Before starting OneVest, Pizzera worked in international banking and trading. He lived and worked in Singapore and London before returning to Toronto. Location aside, the two have remained central to each other's lives. Pizzera was best man in Crone's wedding. Neither of them believes the kind of friendship they developed is unusual for MFE program grads.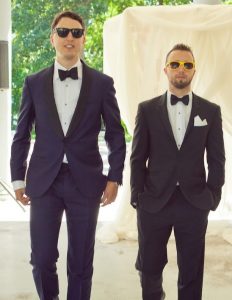 "The class sizes in the MFE program are small," Crone said, "at least relative to say an MBA program. So as a result, I got to know the people in my class and the classes a year ahead and behind me very well. I still run into people from the program on a regular basis and I have routinely reached out to MFEs from all vintages to seek advice or connections because I know we can relate to one another because of our shared experience in the MFE program."
Based on Pizzera and Crone's experience, the conditions of the MFE program help students to create strong relationships while the conditions of the Canadian financial community help them to maintain those relationships.
"People outside finance and trading tend to think of Bay Street and the business world as just massive," Pizzera said. "But really, the street is small, and everyone knows each other directly, or by a degree or two of separation. It's even smaller when you have an MFE."
Both Crone and Pizzera believe many of the relationship-building skills MFE students develop are a result of the program's challenging nature.
"You have this impossible amount of work to do," Crone explained. "And there you are in the basement with individual projects and group work. If there is a slide you really don't understand, you don't have time to do all kinds of searching for an explanation, you need to reach out to the person next to you who does understand it and ask them to explain it. The mix of working and socializing in that basement is the only way to accomplish the amount of work required."
"The MFE program is not easy," Pizzera said. "It forces you to take your intellect to new levels."