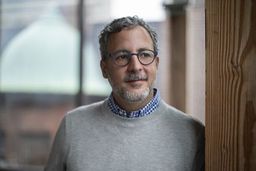 Where educational challenges can seem like overwhelming barriers, Gustavo J. Bobonis finds opportunities to move forward. Bobonis, Professor in the Department of Economics at the University of Toronto, and his team have a research-practice partnership with the Puerto Rico Department of Education (PRDE). Together, they are working to address the unique concerns of Puerto Rico's students and educators by creating an institutional culture based on data-driven experimentation, identifying what works locally, and setting the stage for evidence-based policymaking.
For Bobonis, there are two questions at the core of the pursuit and maintenance of research-practice partnerships. "How can we elevate the key role of implementing partners and their work in an evaluation process – and how can we effectively engage researchers deeply committed to the beneficiaries served by implementing partners in crafting real-world solutions?"
The scope of the challenges the PRDE is coping with can't be diminished. While learning loss related to the COVID-19 shutdowns is a topic of public concern worldwide, students in Puerto Rico experienced learning disruptions due to Hurricane Maria in 2017 and earthquakes in January 2020 before the pandemic did its damage. In addition to the outright destruction of schools due to natural disasters, the PRDE has also seen decreasing enrolment and funding shortfalls.
One-size-fits-all solutions are simply not reasonable in this context. "Key to our theory of change for improving academic outcomes and reducing inequality in this underperforming school system is the notion that principals and other leaders at the school level are experts in their communities' experiences and needs," Bobonis expressed. This focus resulted in the co-development of a training program improving the leadership and management practices among school principals and other local experts. The program not only helped close gaps in leadership skills between Puerto Rican school principals and their counterparts in the mainland United States, but also fostered a community of practice among school leaders.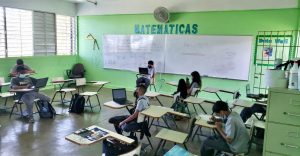 "The content of the training and the fact that it was shaped in partnership with researchers at the University of Toronto was above and beyond anything offered to principals before," expressed Damarys Varela Vélez, Operations Manager at PRDE Institute for Professional Development and University Relations, and a government champion with whom Bobonis has now developed several evaluations. Among the several projects established to date, Bobonis and his team have helped PRDE understand how to improve student outcomes even as schools close and consolidate in Puerto Rico, supported student socioemotional health studies, and co-developed a teachers' training on the use of computer-assisted tools to boost student math scores.
"Our research partnership with PRDE, originally envisioned as a portfolio of two studies, grew rapidly to include five projects and has since paved the way for collaboration with other government offices including the Office of Court Administration of Puerto Rico and the Department of Economic Development and Commerce," said Bobonis.
Bobonis' team's work with the PRDE serves as a prime example of a meaningful, long-term research partnership. While the relationship is special, it is not unique. Launching in the autumn of 2023, the Forward Society (FOS) Lab is a new research hub co-directed by Bobonis and Raji Jayaraman, an associate professor at ESMT Berlin and the Department of Economics at U of T. Based at the Department of Economics, the lab is dedicated to projects that elevate partnerships between research teams and the organizations that want to create opportunities for communities facing pressing equity concerns.
FOS research affiliates include social scientists, policy experts, and research practitioners committed to equity and inclusion. Their policy partners in Canada and globally include governments at all levels, civil society groups, nonprofits, and anyone working to improve the lives of marginalized communities.
The Forward Society Lab's website can be found at http://www.foslab.org
Compiled with files from Sean Bettam.
Return to the Department of Economics website.
Scroll more news.