One late-summer day, I went down to the dock of our Huntsville condo to wait for my husband to pick me up to go to our cottage.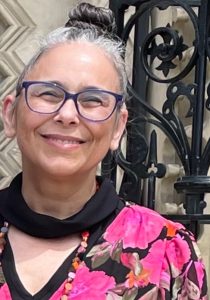 There were three people sitting in the Muskoka chairs kept there. I learned their names were Diego, Margarida, and Ian, their son. As I waited for my husband to arrive, we got to know each other a little. I found out that Diego and Margarida were both faculty in the Department of Economics. I told them I was with the Department of Psychiatry, but that I had started in Economics at U of T. Hearing that they were both macroeconomists, I asked whether macroeconomist Allan Hynes was still alive. Just as my husband arrived, I learned from Diego that, unfortunately, Allan had died. Thoughtful about this news, I parted ways with my neighbours. Mindful of the loud motor of the boat, I yelled to the shore that I preferred microeconomics—and that I loved Pareto analysis!
I hadn't thought about the Department of Economics for a long time, having earned my BA with a minor in Economics in 1980. However, learning of his death, I was interested to know when Allan Hynes had died. We had become friends when I took a summer course in macroeconomics in 1978. Looking for an obituary, I found the one posted by the Department of Economics about Allan.
Allan gave me a "C" in his macroeconomics course. When I asked him why, he offered me what became, perhaps, the most important comment of my academic career.
"Carol, you hate macroeconomics. But you are the smartest person I know," he said. "One day, you will find what you really love and make your mark on the world."
One of the things that really defined this career of mine was having the ability to self-direct my learning, both in high school and at U of T. I went to the University during a time when students weren't required to major or minor in anything to get a BA. You were permitted, and encouraged, to take only those courses that interested you. So, you might wonder, why I was taking macroeconomics when Allan very rightly said I hated it? Generally, I enjoyed Economics. That's why I thought I might as well get a minor in it. That necessitated taking the hated macroeconomics course. Self-directed learning, rather than Economics, was my primary interest.
By the time I graduated, self-directed learning was no longer an option in high schools in Ontario or at U of T. I decided to become a secondary school business teacher to begin to correct this problem. What surprised me was that none of my colleagues wanted to return to self-directed learning. As a result, I thought I wouldn't be able to convince anyone to take my ideas seriously unless I got a PhD. So, I went back to U of T, and graduated with both a master's and a PhD in philosophy of education from OISE.
I didn't return to high school teaching. I was hired before I completed my PhD to become the Director of Graduate Alumni Affairs by the then Acting Dean of the School of Graduate Studies, Noah Meltz. Upon graduation in 1989, I was hired by the Director of the Institute of Medical Science, Aubie Angel, to start a program in cardiovascular risk factors and diabetes mellitus between the University of Toronto and the University of Costa Rica. At the same time, I was hired by the Associate Dean of Division III, David Rowe, to set up self-directed programs for graduate students in Physics. Both opportunities came as a result of my collaboration with faculty on the School of Graduate Studies Council.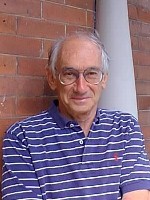 I held these positions concurrently, becoming the Program Coordinator at the Centre for Bioethics and assuming another concurrent position until 1990 when the University centralized all alumni affairs. As a result, the director positions in the individual units were eliminated. On my retirement from the School of Graduate Studies in 1990, Jon Cohen, the Dean, ended his farewell speech stating, "for me, Carol Nash represents the School of Graduate Studies."
I remained at the University of Toronto—assuming another concurrent research assistantship in the Department of Physics to create an undergraduate program on light in collaboration with laser and light wave physicist, Boris Stoicheff—until the day my son was born in 1996. Along with a daughter born in 1998, my role was stay-at-home mother, facilitating my own children's self-directed learning.
In 2012, I was invited by Edward Shorter, Jason A. Hannah Professor in the History of Medicine, Faculty of Medicine, to become Scholar in Residence in the History of Medicine. There, I co-founded and co-facilitated the History of Medicine Interest Group with Edward Shorter. Then, in 2015, when the History of Medicine Program became part of the Department of Psychiatry, I founded and facilitated the Health Narratives Research Group (HeNReG) to reduce burnout in health researchers.
As Scholar in Residence, I also received further University of Toronto recognition for my work in founding education programs. In 2020, I was recipient of the OISE Leaders and Legends Innovation Award, and in 2021 I received the University College Alumni of Influence Award.
My research has focused on self-directed learning and narrative research, much of it involving examination of the programs I have founded and facilitated. The journals my work has been published in include Challenges; Interchange; European Journal of Investigations in Health, Psychology and Education; Histories; COVID; Survive and Thrive, and Sexes. It was only last month that I had my first publication in an economics journal—Global Health Economics and Sustainability. I was thrilled, after all these years, to return to my roots in economics.
It was while waiting to receive the final proofs for that publication that I met my macroeconomist neighbours on the dock. Once my paper, "Self-directed online learning in support of students' mental health to promote positive psychosocial outcomes in public schools," was published, I started to think about the profound influence other Department of Economics faculty members had had on my life and career.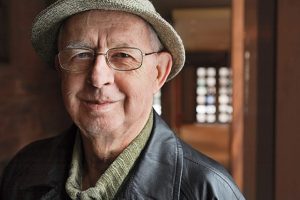 Michael Hare had an immense effect on me. He taught me, and over 200 other students, Economics 102. In what could have been a very impersonal experience, Hare made the classroom discussion intimate. What it took to achieve this was for him to tell us during the first class that respect was most important to him—the respect that all of us were to have towards each other. Whenever anyone asked a question, he would ask their name. Each person was then to be referred to by surname and Ms. or Mr. He also asked that when we were referring to points other people made in the class, that we use each other's title and last name in the same manner. As a result of this small gesture, Economics 102 was the most respectful class I took at U of T. Deliberate in his manner of speaking, Hare presented Pareto Analysis as if it were an exciting quest. There were rarely people who missed his class as a result.
Another professor I found fascinating was Dušan Pokorný. Teaching economic history since the second World War, Pokorný was a deep thinker. He looked at economics as if it were a branch of philosophy, always considering the bigger picture. Any question asked of him was regularly interpreted in relation to larger and more substantial issues. I admired his ability to find significant meaning in any questions asked of him during class.
Perhaps the economics professor who had the greatest impact on me was David Nowlan. The economic theory course I took with him was a joint undergraduate/graduate course. I was the youngest of the five-person group of primarily graduate students. What I found most inspiring about David Nowlan was his self-respect and self-understanding. He knew what he wanted to do for the University, and his strengths and weaknesses in accomplishing this work. He was a courageous thinker and persistent doer.
Years later, when I was President of the Graduate Students' Union, I had the occasion to interact with David Nowlan again. It was while George Connell was President of the University. Connell's aim was to renew the University by moving away from the unicameral Governing Council including faculty, staff, and students to the bicameral system where academic decisions were made by a faculty-only Academic Board. Wanting to maintain the democratic governing structure of the University, I spent a great deal of time talking with President Connell to try to convince him that he should retain the unicameral system. During this time, David Nowlan was Connell's Vice President of Research. On one of these occasions when I was meeting with the President, I left Connell's office and happened to see David Nowlan. I told him about the problem with the Governing Council and why it was important to keep the unicameral system.
Just as I was completing my explanation, President Connell came out of his office. David Nowlan looked at him and said, "you should do as she says."
David Nowland, very attentively, quickly understood the importance of what I was saying and was just as quick to decide what he believed was the right course of action to take.
As I was thinking about the Economics faculty who influenced me, I realized that everything I have become in my career is what I admired in these faculty members. I try to be clear, insightful, open, and forthright in what I say, and follow through on my thoughts with my actions. As well, I believe I am aware of my strengths and weaknesses. What I may still lack is the amount of humility that each of these faculty members showed in their work. I hope that, in the years to come, I get a little closer to this goal.
Boating season is ending in Huntsville, so I won't be meeting Diego, Margarida and their son, on the dock again this year. However, meeting them was the beginning of this nostalgic journey for me to appreciate the ways in which faculty members of the Department of Economics influenced me over forty years ago.
Carol Nash develops, implements, and facilitates education and business self-directed learning programs supporting community-based consensus decision making.
Do you have special memories of your time at the Department of Economics? Is there advice you'd like to give current students or faculty you'd like to recognize? Contact communications.economics@utoronto.ca to submit your own contribution to Alumni Reflections.
Return to the Department of Economics website.
Read more department news.