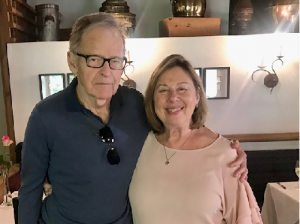 University of Toronto Economics Professor Emeritus John Allan Hynes died on May 21, 2023. Throughout his career, Professor Hynes' teaching and research interests were in the areas of macroeconomics and international economics, and he assumed the study of the history of economic thought for the last decade of his career.
"Studying, teaching and researching economics was a crucial part of who Allan Hynes was," his University of Toronto colleague Professor Emeritus Jack Carr wrote in a tribute to Hynes.
"Professor Hynes was a brilliant economist," said former graduate student Halina von dem Hagen. "He inspired a fascination with economics through his teaching of advanced courses and guiding research of generations of graduate students towards completing their master's and doctoral degrees."
Described by Carr as "an economist's economist," Professor Hynes was best known for his paper "Economics' Past and Present: Historical Analysis and Current Practice" published in the Journal of the History of Economic Thought in June of 2001. His papers, many written with lifelong friend and colleague Professor John Floyd, also appeared in the Journal of Political Economy, Journal of Money, Credit and Banking, and the European Economic Review among several other academic publications.
Professor Hynes did his graduate work in economics at the University of Chicago where he studied with Milton Friedman, specializing in macroeconomics. Afterwards, Professor Hynes and Professor Floyd were both hired by the University of Washington in Seattle for their first teaching positions. With recommendations from Douglass North, their mentor at UW, both professors moved to Toronto in 1971. Their appointments to the Department of Economics saw them teaching at the newly formed UT Mississauga, then known as Erindale College.
In 1981 Professor Hynes met his wife Linda Novik after what she describes as a "set of weird coincidences."
"We were born in the same hospital in New York City," Mrs. Novik remembered. "We both grew up just outside New York City three miles apart, but we never met. I studied at Cornell University, but ended up finishing the fourth year of my degree at the University of Washington while Allan was teaching there, but we never met. We also both came to Toronto in 1971 in the same month, but we did not meet for another ten years until Greg Jump, who was also an economist with the department, introduced us."
While Professor Hynes officially retired in 2002, he continued to teach at both the St. George and UT Mississauga campuses until 2014.
Diagnosed with dementia eight years ago, Professor Hynes remained part of an informal lunch club of retired economics professors at the Faema Caffe. Over the years the group's membership changed but was always composed of a who's who of luminaries from the Department of Economics including Greg Jump, Jack Carr, Arthur Hosios, Jim Pasando, Morley Gunderson and Frank Mathewson.
In addition to Linda Novik, his wife of 42 years, Professor Hynes is survived by their son Josh, his wife Callie, the couple's two grandsons Cameron and Jack, and Allan's sister Susan Canale. He will also be missed by his former students and all his colleagues from the Department of Economics. In honour of Professor Hynes' Irish heritage, a wake will be held in late June, the time and location to be announced.
Return to the Department of Economics website.