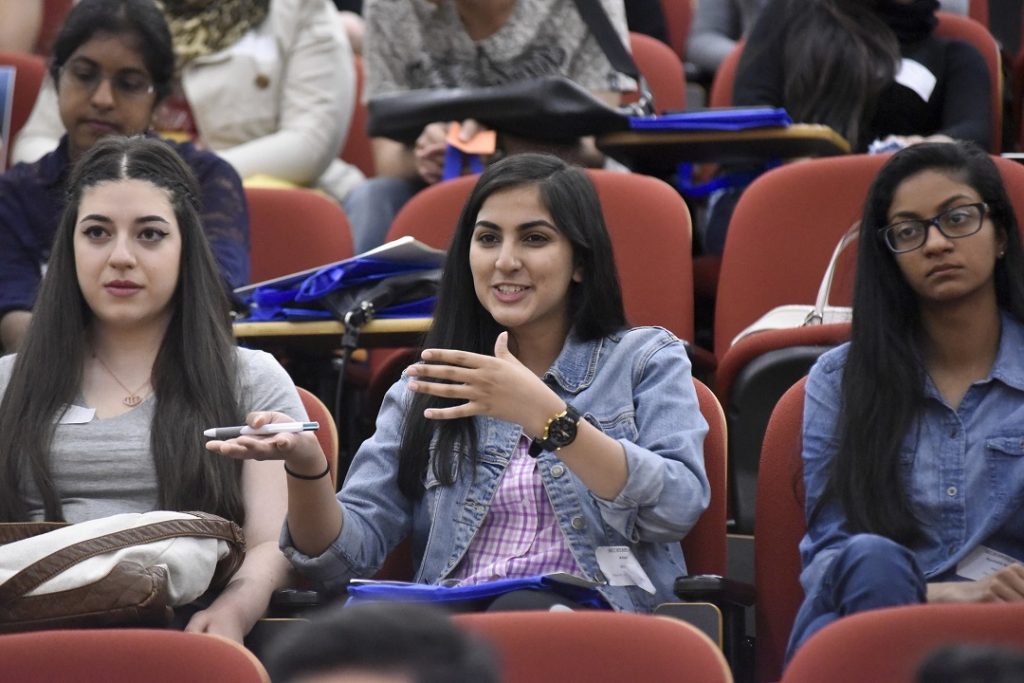 Building a Course Community
Introvert, extrovert, or anywhere on the socialization spectrum, this is a scary question:
How do you just enter a room full of hundreds of strangers and build a course community?
The answer has two parts, and you should explore them both with a mix-and-match approach of courage and empathy:
Access the supportive programs and people that will help you connect with peers, mentors, and academic leadership.
Get comfortable enough with awkwardness to start speaking to a few strangers.
Community-building programs
Here's a list of programs the department, Faculty of Arts and Sciences, and the university have in place to support your success as a learner. They all represent an opportunity to grow as a scholar and should be considered regardless of what your marks might be!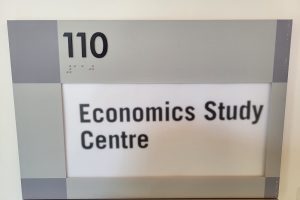 The Economics Study Centre (ESC)
The ESC opens the week after classes begin in The Department of Economics' HQ at Max Gluskin House, 150 St. George Street, Room 110. The tutors are third- and fourth-year students who did well in their first two years of Economics and can use memories of their own challenges in each course to support you.  Their sessions are both online and in-person. Sign up on Quercus early to meet with the tutors who have been exactly where you are now.
While you're visiting the ESC, get to know the department space, rest in the lounge, find out about events and search out where your TAs and profs have their offices. You might not spend a lot of time in Max Gluskin House, but it is the centre of the economics community here on the St. George campus.
The professors and TAs who teach ECO101 and ECO102 know the course better than anyone else. If you're struggling with a specific economics problem, they are the best people to help you identify what is required to solve it. Taking care of your study habits is your responsibility, but assisting you to find your way if you've gotten a bit lost in your understanding of an economic concept or model?  That is where professors and TAs show their expertise.
Office hours, along with the ESC, are where you should bring economics problems. Your visit during office hours also helps to build community. Yes, it is hard to be just one student in a crowd of strangers in a lecture hall. It's no easier to be the instructor staring out into a crowd of strangers. Office hours help to close that gap.
Registered Study Groups (RSG)
Setting a schedule for each subject in your calendar is the first part of strengthening your study habits, but if you know you have a procrastination problem, an RSG is one tool that can help. Registered Study Groups help students in the same course find each other and hold one another accountable for doing their work. The groups are student-lead. Any ECO101 or 102 student can take the initiative and apply to lead an RSG. Up to seven students can then join the group.
Habitual crammers and procrastinators should also make use of the Study Hubs. Another program to hold yourself accountable, Study Hubs are mostly online, but for the fall and winter semesters there are also in-person sessions. You'll use the Study Hubs Calendar to find and book a 2-hour session.  At the beginning of the session, a peer-mentor will work with you to set a goal for the session and check in to make sure you're making progress. You can also take an online training session and volunteer to become a peer-mentor and help others set and achieve goals.
In-person sessions are held at Robarts Library (Blackburn Room, 4th floor), First Nations House (563 Spadina Ave., 3rd floor), and University Family Housing (30 Charles St. West, 3rd floor).
First and Second Year Learning Communities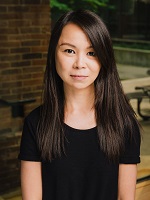 The FLCs and SLCs are two reasons why you should read your UofT email over the summer. If you didn't see the social media posts about the Economics First and Second Year Learning Communities in June and July, now is the time to join the wait list. These small groups of students in ECO101 and ECO102 meet once every two weeks starting September 18. The FLCs are not problem-based but are about making social connections and finding ways to collaborate. Second Year Learning Communities are made up of students who are in the same major or specialist program.
"First Year and Second Year Learning Communities are great programs that expose you to an array of resources and supports available at UofT," said Sally Wong, Undergraduate Administrator at the Department of Economics. "Best of all, there are organized social activities that allow you to engage with your peers, de-stress, and just have a good time."

Discovering that the study methods you relied on in high school need changing up for university is a common experience. Learning Strategists can help you to work through an assignment using techniques and methods you might not know about. You can book a one-on-one appointment with a Learning Strategist through your College Registrar's Office or through Academic Success' central booking platform on CLNx, the "Co-Curricular Learning Network," where you'll find a variety of Student Life appointments open to all UofT students.
Reaching out as soon as you feel like you aren't keeping up is important. That's according to Eugenia Tsao, the Research and Assessment Specialist with Academic Success, a department in the Division of Student Life Programs and services here at UofT.
"Asking for help isn't a sign of weakness. It's a sign of resourcefulness and maturity," said Tsao. "You will experience setbacks throughout university and throughout life—this is unavoidable. Connecting with those who are positioned to help you is central to learning how to tackle challenges before they become crises. And that's a skill that'll help you no matter where you go."
Talking to strangers
Study hubs, office hours, registered study groups and learning communities all have one thing in common. They encourage you to talk to strangers. The programs provide a space and a facilitator to help the conversation get off to a good start. You can also facilitate your own conversations during the unstructured time immediately before and after class. Harness those powers of courage and empathy and greet the people you sit nearest to. It's clear that communication just won't happen by itself.
"UofT's sheer size is quite overwhelming, and one way to navigate through this is to find your own smaller community within," says third-year student Kevin Wang. "It is true because class sizes are so large, it is sometimes hard to make friends naturally in class."
Course community-building takes courage and empathy, but if you access the academic supports that are available, and try to connect with your classmates, it will happen.
Here are some strategies past ECO101 and 102 students developed to do what doesn't come naturally: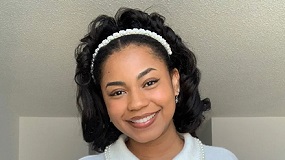 "When the course first started, I think everyone was a bit competitive and a little standoffish," said recent graduate Alyssa Nurse. "After the mid-term, when no one did as well as they thought, that was when people got into the 'we're all in this together' vibe and we started to work together."
Getting to the point where students could work together meant that Nurse, and the hundreds of others making up her first-year economics class, made a special effort to be social.
"I made a rule for myself for the first two months when I didn't know anyone, that I would not leave any class without speaking to someone," Nurse said. "It was so hard, but it helped me to remember that everyone was in the same boat and, at least, I knew we had the course in common."
Victoria Zhang, a third-year student, also said taking the first step toward conversation with classmates is difficult, but necessary.
"You've really got to zoom out and take the wide view," she said. "Everyone is in the same position and is probably nervous too. And, even if they don't respond, it's probably because they are so nervous and not because they are a bad person."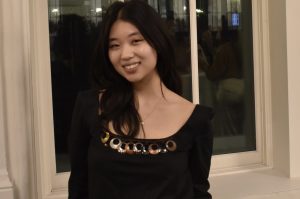 Zhang's advice for breaking the ice?
"One good way is to ask questions. I'm interested in other people, and I like hearing about where they are from, the other courses they are taking and where they live now. Then, talk about your interests," she said. "If I talk about how much I love vintage clothes and wanting to go thrifting in Toronto, they might not share the hobby, but they might know someone who does and can connect me with a person who knows where all the really great thrift shops are here. And, because you opened the conversation, you can always go back to that person in your class to ask to study together or to share notes."
And outside classes?
"Your college will also run events throughout the year, and some are even catered to those who are commuters and international students," advised Wang, who is an Innis College student. "Be sure to follow your college's social media to keep up to date with that."
Finding something to participate in, whether it's a club that meets regularly or a one-off event, is a good way to use a different part of your brain.
"To find clubs, your college clubs are a good place to start," Wang said. "One place I particularly recommend looking is Hart House, as they have opportunities ranging from music and farming to chess and debate. Intramurals are another great way to both get your exercise and meet people. They are typically organized through your college so be sure to keep an eye out for that."
There are also cultural affinity groups and linguistic groups on campus.
"I went cultural because I was a little a bit homesick," remembered Nurse, who was the editor of the student-run journal Caribbean Quilt last year. "Working on the journal also gave me the chance to be creative and keep that side of myself active."
The Student Organization Portal is a great place to start finding out about what's happening by and for UofT students. Once you find out the name of the group, finding its Instagram page or Twitter feed can give you an idea of what events are coming up.
Lesson Four of The Thrive Guide has more of the advice you need from folks who have been where you are.