Economics 101 and 102 are among the most challenging first year courses at the University of Toronto.
This is true even if you took high school economics and got a very high mark.
This is true even if you took Advanced Placement economics or International Baccalaureate economics.
It's challenging, but you can do these courses.  You can thrive in these courses. Think of these blog posts as your guidebook through a university experience that students have been managing since 1827…except those early alumni did it without smart phones, the Internet, or YouTube tutorials.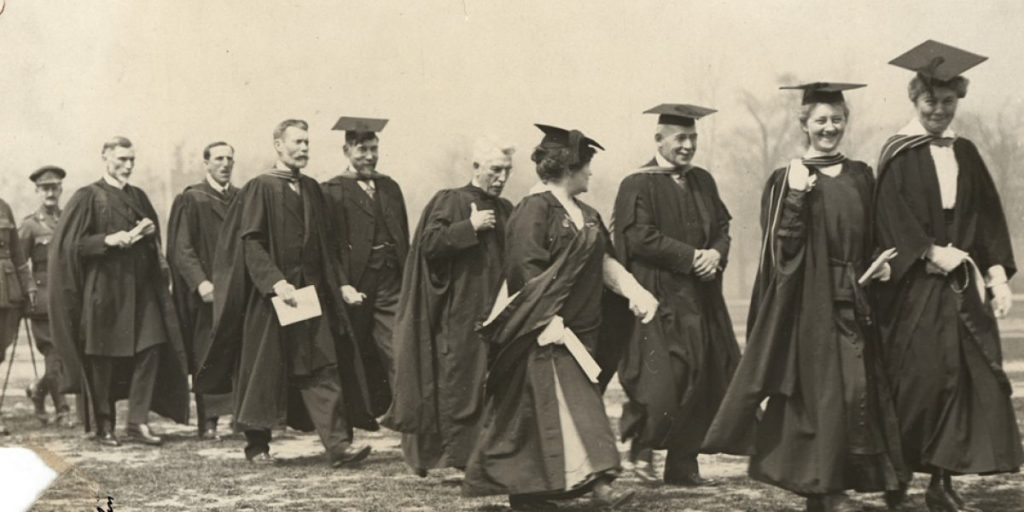 Lesson 1: High School Prepares You for the University Adventure
The University of Toronto is a high-achieving school and programs that require ECO101 and 102 tend to attract high achievers. High school is an excellent preparation for the adventure of university life, but studying economics in high school is nothing like studying economics in university.
"Every year, I tell my students that ECO101 is more difficult than their high school economics course and that those with an econ background will still have to put in the effort," said Undergraduate Associate Chair Robert Gazzale. "I tell them not to be the person who thinks they can just rely on their HS econ, only to come up to me after doing poorly on the midterm saying, 'I took high school economics and did really well.' Then, sure enough, right after a poor showing on the midterm, someone comes up to me and sheepishly acknowledges that they thought they could get by on their high school economics."
Professor Gazzale, it should be noted, has a PhD in Economics from the University of Michigan and has been teaching undergraduates for almost 20 years (longer if you count his time as a teaching assistant). When he speaks, you should listen.
Especially when all the UofT economics student influencers on YouTube (yes, both of them!) reinforce what he has to say. Look at these videos about ECO101 and ECO102 from recent graduates for your first round of instructions on how to pass.
Please note: The Department of Economics played no part in the creation of these videos, but understands they were created from a genuine and helpful place.
How to Survive ECO101 and ECO102 at the UofT

ECO101 Course Review 
Next up: The Thrive Guide Lesson 2