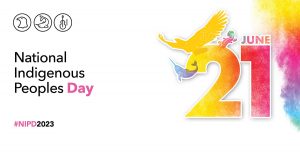 June 21 is National Indigenous Peoples Day.
In celebration, the Department of Economics is amplifying work by Indigenous economists and economic models based in Indigenous ways of knowing.
First Up? The Department of Economics' own Robert Gillezeau whose research includes examinations of income disparity in Indigenous communities. http://www.rob-gillezeau.com/research.html
Aldo Elizalde Tweeted about the paper Songlines he co-authored. The paper examines the influence and economic impact of an Aboriginal song on European exploration of Australia during colonization. Read more in the Twitter thread: https://twitter.com/aelizaldea/status/1671237087050313730′
Indigenous populations in the Arctic are ensuring the continuation of Indigenous ways of life, which includes respecting economic models linked to those cultures and traditions.  In this article, the authors Elena Gladun, Soili Nysten-Haarala, and Svetlana Tulaeva discuss strategies and tools that sustain Indigenous economies in Russia, Finland and Alaska. https://online.ucpress.edu/elementa/article/9/1/00088/116748/Indigenous-economies-in-the-ArcticTo-thrive-or-to
We wish to acknowledge this land on which the University of Toronto operates. For thousands of years has been the traditional land of the Huron-Wendat, the Seneca, and the Mississaugas of the Credit. Today, this meeting place is still the home to many Indigenous people from across Turtle Island and we are grateful to have the opportunity to work on this land.