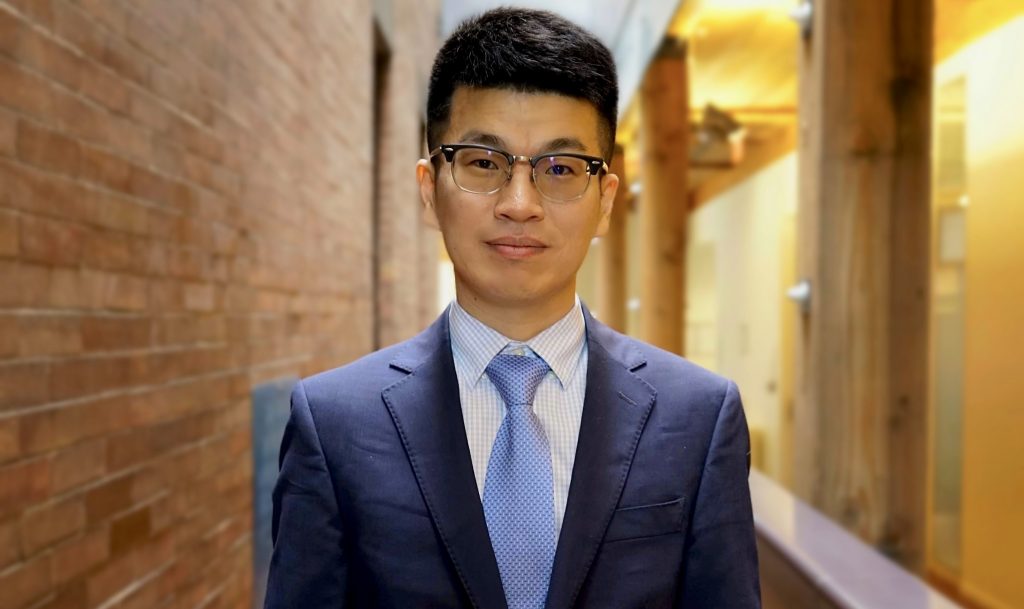 PhD Candidate Guangbin Jeremy Hong wrote the best Economics graduate student paper in Canada for 2023. That's according to the Bank of Canada who gives the Graduate Student Research Paper Award to recognize promising graduate students in Economics or Finance.
"The Graduate Student Paper Award celebrates excellent research by students at universities in Canada, and Canadian students around the world. It recognizes research in areas that are of interest to the Bank and support its policy goals," said BoC Deputy Governor Toni Gravelle. "And this year, we explored some fascinating ideas. The submissions covered a wide range of research areas, from spatial inequality to the clean energy transition to the at-times enigmatic behaviour of financial markets."
The title of Hong's award-winning paper is The Two-Sided Sorting of Workers and Firms: Implications for Spatial Inequality and Welfare.
"Jeremy's job market paper studies how firms and workers co-locate across cities, and why it matters in terms of earnings inequality and location-based policies," said Professor Kevin Lim, a member of Hong's supervision committee. "The Bank of Canada has recognized that Guangbin Jeremy Hong's scholarship is relevant and important to understanding economic conditions in Canada and around the world."
Hong is in the final year of his PhD at the Department of Economics. The job market papers each doctoral candidate in the field produces is a chapter taken from their dissertations that highlights their original research, aptitudes, skills, and contributions to the literature.
"It's so humbling to be recognized by the Bank of Canada for my job market paper," said Hong. "My academic community here at the University of Toronto has helped me to grow as an economist and as a researcher and I would like to thank my supervision committee and my cohort of colleagues for their support."
Award finalists are invited to a workshop at the Bank of Canada Annual Conference to engage with and receive feedback from a diverse group of researchers and policymakers.
"Members of the Department of Economics are thrilled that the Bank of Canada has recognized Guangbin Jeremy Hong's paper. Discussion about where and why firms locate their operations, and where and why skilled workers live and work where they do, and its impact on everyone's well-being, is central to understanding how the global economy now works, or should work," said Professor Ettore Damiano, Department Chair. "Jeremy Hong's research presents theory and empirical evidence which move this discussion forward."
Return to the Department of Economics website. 
Read more news.