Professor emeritus Mel Watkins passed away at the age of 87 on April 2, 2020
April 2020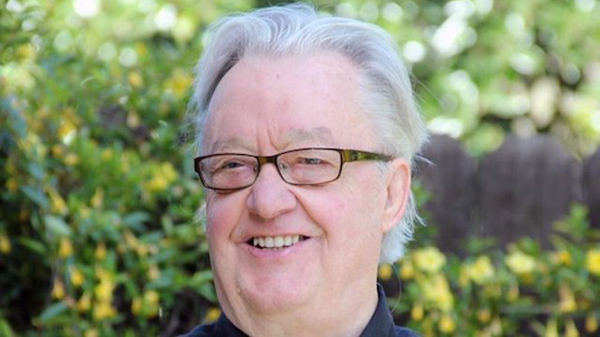 It was with great sadness that we learned of the passing of our colleague and friend professor emeritus Mel Watkins
A progressive public intellectual, he was a passionate advocate for Canada's social and economic interests as well as an activist in support of Indigenous self-determination. He was appointed a Member of the Order of Canada in 2019.
Ontario-born, Mel Watkins was a precocious student who enrolled at the University of Toronto at the tender age of 16. He pursued graduate work in economics at MIT and began teaching at U of T in 1958. In 1963, The Canadian Journal of Economics and Political Science published his paper, "A Staple Theory of Economic Growth", which examined Canada's resource-based growth and how the production and export of commodities shaped the country's political economy. For Mel, a proper understanding of economic history was fundamental to comprehending how economies operate in the real world.
The "Watkins' report" of 1968, produced at the instigation of the Lester B. Pearson government, was an important investigation of American 'ownership' of the Canadian economy, and led to the establishment of the Foreign Investment Review Agency./
In the early 1970s, Mel was economic advisor to the Dene Nation during the Mackenzie Valley Pipeline Inquiry to investigate the social, environmental, and economic impact of a proposed gas pipeline that would run through the Yukon and the Mackenzie River Valley of the Northwest Territories. This work added another dimension to his thinking on staples, given the frequent dependency of resource development on the dispossession of Indigenous land. It was also a formative experience that led to his subsequently activism in support of Indigenous self-determination. Mel edited a collection of essays, "Dene Nation: The Colony Within".
Canada's free trade agreement with the US in the late 1980s saw Mel active in his opposition to such pacts, which he described as "charters of rights for corporations". His position was that Canada should be a trading nation but avoid trade agreements. His view was that Canada should have a significant measure of public ownership alongside a thriving (and Canadian-owned) private sector.
The fiftieth anniversary of the publication of his "A Staple Theory of Economic Growth" was marked by a collection of commentaries, The Staple Theory @ 50, on its lasting significance and relevance to the present. Mel contributed responses to these commentaries and reflected on the staple theory in light of developments over the five decades since his paper's debut.
Mel was a peace activist, too – he was a past president of Science for Peace and a member of the Canadian Pugwash Group, which provides scholarly insights into the prevention and resolution of armed conflict, control of the arms trade, and the peaceful settlement of disputes, and contributes to solutions for environmental threats to human security.
In addition to his many accomplishments and contributions, he was a writer and teacher, dedicated to the vision of Canada as socially and environmentally just. Mel was a warm and generous friend, with an open mind, an incisive intellect and a wicked sense of humour: he will be very much missed both professionally and personally by all who knew him.
A tribute can be offered to Mel in the form of a donation to the Canadian Centre for Policy Alternatives where a special fund has been created: please make your donation in memory of Mel Watkins.
See also
→ "Remembering Mel Watkins" (Professor David Wolfe, Political Science)
→ "Remembering Mel Watkins" (Jonathan Sas, Broadbent Institute)
→ "A tribute to Mel Watkins" (Bruce Campbell, BehindTheNumbers.ca)
→ "Remembering political economist Mel Watkins" (Karl Nerenberg, rabble.ca)
→ Obituary, The Globe and Mail