Professors Michelle Alexopoulos and Diego Restuccia each secured a prestigious Fellowship Award
March 2019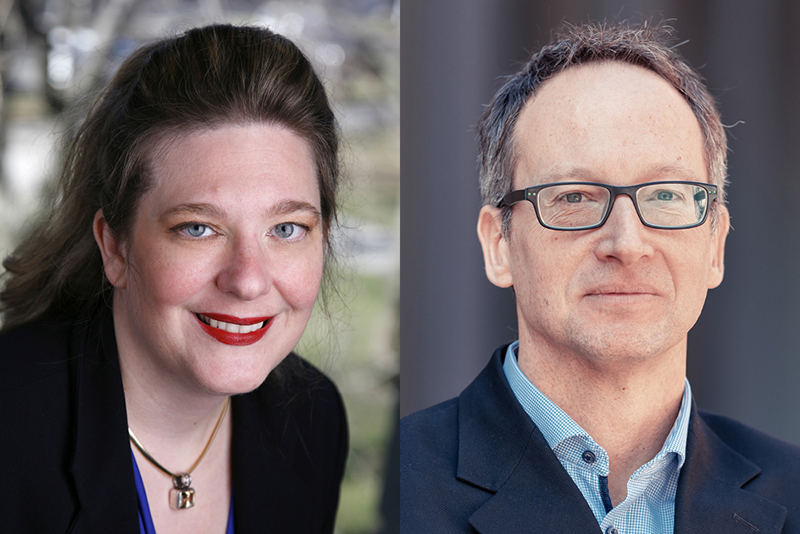 Michelle Alexopoulos and Diego Restuccia each received the Bank of Canada's prestigious Fellowship Award. The award provides financial support to academics who are recognized for their research and expertise in areas important to the Bank's core functions, namely, monetary policy, financial systems, currency and funds management. Made for a term of up to five years, the award provides an annual grant of $90,000 for research and related expenses.
A delighted Professor Ettore Damiano, chair of the department, commented that "it is striking [that both recipients come from this department]", adding that Alexopoulos and Restuccia join an exclusive group of 14 exceptional scholars who have received the award since its inception in 2003.
Michelle Alexopoulos's research uses data mining and textual analysis on non-traditional sources of information to fill gaps in existing data, and concentrates on measurement of technological change and sentiment/uncertainty in order to examine the economic effect of shocks. She is looking forward to close collaboration with Bank of Canada economists "to provide real-time insights into trends and developments in the Canadian economy".
Her pioneering work on measuring the implications of technological change for business has, noted Damiano, provided a methodology that can be used to track innovation in many other fields, including the sciences, social sciences and humanities. "As a result of Michelle's efforts, other researchers will be able to ask – and answer – new questions about the creation and transmission of knowledge over time and across disciplines."
Alexopoulos also has the distinction of being the first female recipient of this Fellowship Award.
One of the fundamental questions in economics lies at the heart of Diego Restuccia's work: Why are some nations rich and others poor? "His work has reshaped the economics literature," commented Damiano, "by providing an entirely new and convincing alternative to previous explanations of the differences in productivity across countries." Restuccia has shown that misallocation of production elements such as capital and labour has a demonstrable effect on output per capita.
Honoured to be selected for the award, Restuccia noted that "it represents a unique opportunity to advance my research program, as well as interact with and contribute to researchers and policy makers of the Bank" – the context provides a bridge from his work on macroeconomics and productivity to the Bank's broad areas of interest.
→ Read the Arts & Science News article
→ More on the Bank of Canada Fellowship Award