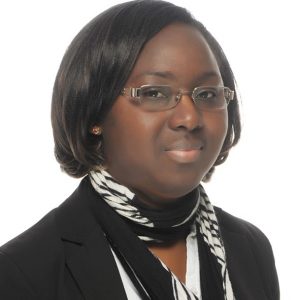 Is being a woman a financial liability in the scientific community? An analysis of more than 70 million scientific articles conducted by a University of Toronto researcher suggests that it is. Female scientists are 29 to 30% less likely than their male counterparts to see their discoveries commercialized.
That double-digit gender gap is widest between those described by male-dominated research teams and the discoveries reported by teams with female last authors, a senior authorship position normally filled by the head of the laboratory.
Results of the analysis appear in Cassatts in the Attic, the title of Marlène Koffi's new working paper published by the National Bureau of Economic Research (NBER) this June. It references the role of Mary Cassatts in the history of art compared to that of her friend and colleague in impressionism, Jean-August Renoir. It's a title that instantly suggests how Koffi, an Assistant Professor with the Department of Economics, and her co-author Matthew Marx, are researching the role of gender in a contemporary look at unappreciated genius and overlooked masterpiece.
The persistence of the gender gap cannot be easily explained. For example, it has long been observed that male researchers use more self-promotional language than female researchers do in their published papers. The tendency to self-promote however, does not explain why male discoveries are more likely to be commercialized.
"Using self-promotional words matters, but they do not hold the influence you might think," Koffi explained in a recent interview, "When women start using more boastful language, compared to how men use self-promotional words, we don't see a reduction in the gender gap."
The gender gap also has nothing to do with the quality of the discoveries.
When Koffi and Marx looked at twin papers – papers published during roughly the same time on the same topic – they found no difference in citation rates between those with male versus female last authors.
The data provides other indications that the quality of science from female-led labs is of the same quality as science from male-led labs. When female-led teams of scientists become entrepreneurs and create startups to commercialize their discoveries, there is no gender gap.
"We established that the gap does not exist for entrepreneurial self-commercialization via new ventures," Koffi explained. "The gap comes with commercialization that requires contact with established firms, but we don't have enough data about how they make their decisions to know why the gap persists."
Koffi and Marx believe it unlikely that there are no losses to society and the economy resulting from the failure to commercialize so many scientific discoveries. The problem is there is just no data to ascertain just how scientific team members, companies, and society are losing as a result. Quantifying that demands evaluation and examination from both political and corporate interests.
"Firms should probably pay greater attention to scientific discoveries in a general sense," Koffi said, "but when we think of women as scientists or as businesspeople, it is common to think of them as people who need support when creating programs. Governments need to ask: what the problem really is and does the program address it? And, when we think about diversity and representation more broadly, we need to look at what the mechanisms are in place on the firms' sides that are preventing them from engaging in commercialization with women and other scientists from diverse groups. Is it the legal department? Is it R&D? Is it reluctance from the management team?"
Go to the Department of Economics website.