April 2020
Professor Gillian Hamilton wins the Faculty of Arts & Science's top teaching award and is also appointed Associate Dean, Unit-Level Reviews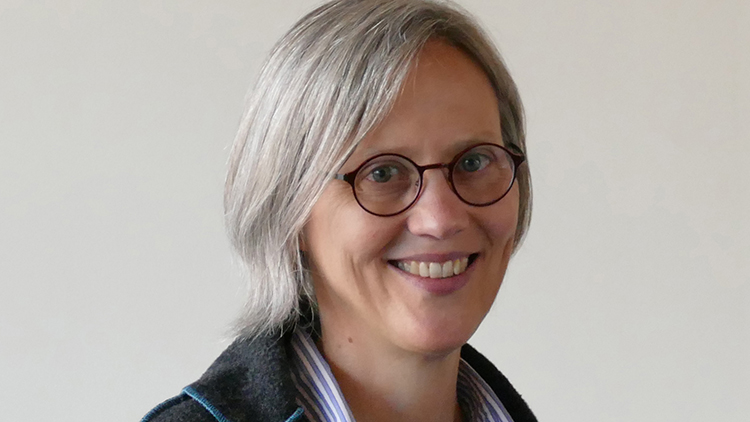 The Faculty of Arts & Science Outstanding Teaching Award recognizes teaching excellence in undergraduate and graduate education with a focus on classroom instruction and course design and/or curriculum development. Now, shortly after Professor Hamilton won this prestigious award, she has also been appointed to a five-year term as Associate Dean, Unit-Level Reviews, a newly created Faculty of Arts & Science position.
Gillian Hamilton is about to complete a five-year stint as Associate Chair, Undergraduate Studies, during which she has shown exemplary leadership in curricular design, developing new courses and modernizing the curriculum. She has focused in particular on engaging students with evidence-based research, where they learn data-oriented research skills, as well as the supporting communications skills required for professional and academic success. In terms of curriculum development, Gillian identified important gaps in our course offerings, developed courses to fill them, and engaged faculty to teach them.
Gillian has provided the vision and leadership for significant improvement and modernization of the undergraduate programs in economics, principally by increasing opportunities for students to engage in directed and supported curiosity-based research. She developed and/or fostered three new courses to address gaps in the department's offerings.
ECO372H, Data Analysis and Applied Econometrics in Practice. An accessible, research-oriented course for economics majors and specialists that focuses on causal inference and research design.
ECO466, Empirical Macroeconomics and Policy. A single research project, led by two experienced faculty members with expertise in monetary policy and econometrics. Students learn economic forecasting and use it to assess a specific Bank of Canada policy question. The top students represent U of T in The Governor's Challenge, the annual Bank of Canada undergraduate case competition. The U of T teams are regular finalists, with team members disproportionately receiving job offers from the bank.
ECO499, Honours Essay in Applied Microeconomics. Provides a foundation of research training and community for a class of talented, self-selecting undergraduates, and makes it much easier for individual faculty to work with individual students. Gillian supported the top students' entry into the annual Canadian Economics Association undergraduate paper and poster competitions (which she also helped to develop). In the past couple of years, U of T students have won either the best poster or best paper competitions.
In her own course, ECO321H, Canadian Economic History before 1850, she introduced successful student poster sessions, which significantly sharpened student communication skills as well as applied research skills. Among the positive feedback from students was appreciation for the way she connected course materials to ideas beyond the scope of the course, which not only made the content engaging but also more memorable.
In 2020, she created a new Focus in Data Analytics in the major and specialist programs. It provides a path for undergraduates to take a suite of data and research-oriented courses, including courses in computer science and geography (GIS) as well as new computational courses in economics.
Gillian also recognized the vital importance of improving student community and created a new second-year learning community, as well as a peer-mentoring program in which upper-year students are matched to second-year students.
Her enthusiasm for teaching arises from a delight in fostering engagement and discovery. "Investigating 'something new' is a key feature of my instructional ethos," she says. "I want my students to feel the thrill of forging their own path, to give them creative freedom to investigate any relationship." The love of the economist for unravelling the possibilities of data manipulation and analysis is very much to the fore, too. "I make a concerted effort to support and encourage students' creativity by often pointing out what excites me with a data set," she notes. "Consideration of what is known and unknown in the literature, new puzzles that could be tackled, why they are of interest to economists – and innovative ways in which they could construct variables to broaden the reach of the data."
Professor Hamilton's Outstanding Teaching Award is richly deserved and the department and its undergraduates are fortunate to having the ongoing benefit of her administrative legacy and teaching talent. Her contributions to the department and the Faculty of Arts & Science more broadly – she has served as Chair of the Faculty of Arts & Science Council – provide sound experience for her new role as Associate Dean, Unit-Level Reviews. She will take up this appointment on July 1, 2020 for a five-year term.