Other achievements from department members, including undergraduate award winners
Professor Gustavo Bobonis lands Institutional Challenge Grant
April 2019
He will lead a partnership with the Puerto Rico Department of Education to advance students' academic achievement in the territory's public schools. Read the details here.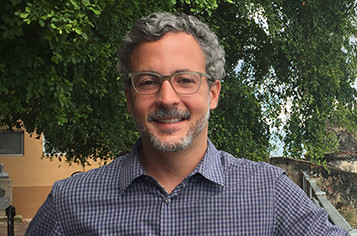 ---
MFE student wins National Bank Internship Program place
August 2019
Less than a month before joining the MFE 2019 intake, Jordan Shema received one of the six coveted awards of the Women in Financial Markets Internship Program, which is part of the National Bank's range of measures to increase the representation of women throughout the organization. Aimed at supporting young women at a pivotal moment in their professional lives, the program offers the winners career opportunities in the Bank's Financial Markets sector, complemented by mentorship that provides guidance and advice. Each winner also receives a $5,000 prize.
Jordan graduated in 2019 with a B.Comm from the Ted Rogers School of Management, majoring in economics. Along the way she appeared on the Dean's Honour List and was awarded the Economic Excellence Scholarship. We are delighted to welcome Jordan to the MFE program, and to offer her many congratulations on this National Bank award that adds to what looks likely to be a growing list of achievements.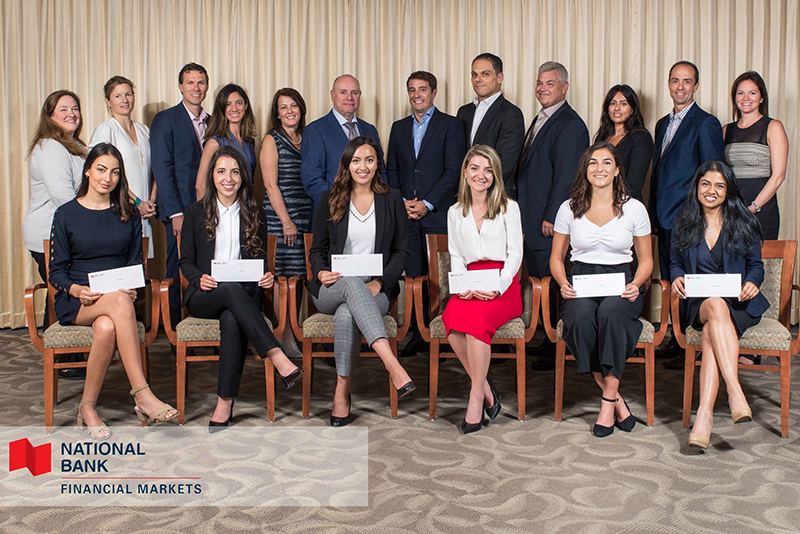 ---
Bank of Canada Best Undergraduate Research Award
July 2019
Final year student Rida Aamer won the Bank of Canada Best Undergraduate Research Award at the Canadian Economics Association 2019 conference with "The Economist: Underrepresentation of Women in the Profession". Rida graduated in June with a BA in economics, public policy, and mathematics. Read our profile of Rida at uoft.me/rida.
---
2017-18 Undergraduate Awards
December 2018
Academic excellence recognized in the department's undergraduates as scholarships are awarded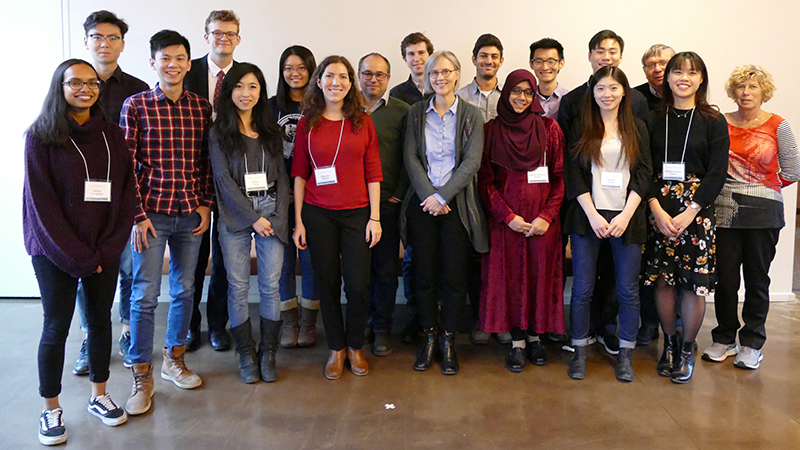 Some 26 awards were made to outstanding students at the awards reception held on Friday, November 30, 2018, which was attended by current faculty members, donors and friends and family of the students. Donors able attend were: Professor Emeritus Jack Carr and his wife, Honey; Professor Don Dewees; and Dorothy Wolfson. Unfortunately, Bill Wolfson and Ushi Chaudhry were unable to attend: we wish them both a speedy recovery, and look forward to seeing them hale and hearty next year.
Introducing the event, Associate Undergraduate Chair Professor Gillian Hamilton, noted the generosity of our donors. They have enabled us to accumulate an endowment in the order of $600,000, which allows us to award $25,000 each year to our best and brightest students.
As we heard a little about each student's interests, both economics and personal, we also made some discoveries – there is, for example, such a thing as "math rock" (this from a fan of a Japanese band called Toe. For the inquisitive, we are happy to provide a link to YouTube in order that you may satisfy your curiosity). Another student has been acting as a research assistant looking at polio eradication strategies in India; another is a member of Victoria College choir, who would likely get along famously with the pianist or perhaps the enthusiast who loves watching musicals. Many of these award winners have also acted as peer mentors at the department's Study Centre – one specifically mentioned that she had initially found math very challenging but gradually became "less scared and more interested" and is now pursuing an economics and mathematics specialist. Not only do these terrific scholars have wide and varied interests beyond the academics at which they excel, but are keen to share their knowledge and experience with those coming along behind them.
Department chair Professor Ettore Damiano was on hand to present our winners with their framed certificates – take a look at the album below for some photos. More details on each of the awards can be found on the undergraduate scholarships page of the department's website.