A second term for Professor Daniel Trefler as a Fellowship recipient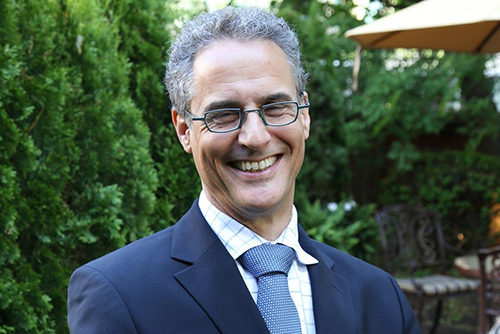 March 2021
The award is a renewal of the fellowship first awarded to Trefler by the Bank of Canada in 2016. The Fellowship Award provides financial support to academics who are recognized for their expertise and research in areas important to the Bank's core functions for up to a five year term.
Trefler holds the J. Douglas and Ruth Grant Canada Research Chair in Competitiveness and Prosperity at the Rotman School and is a Senior Research Fellow at the National Bureau of Economic Research. His research looks at the effects of shifting global value chains, the consequences of China's rise, and the potential impacts of digitalization on trade in financial and other services. He has been instrumental in the design and pursuit of trade agreements that promote productivity, innovation and investment while minimizing the harmful effects on workers and the most disadvantaged.
As an advisor to Global Affairs Canada, Trefler helped inform the department's work on the Canada-EU trade agreement and consulted on the NAFTA renegotiations. He previously received the Killam Prize for his exceptional career achievement in the field of social sciences in 2016, his first Bank of Canada Fellowship Award in the same year, and three major awards from the Canadian Economics Association.
With files from the Rotman School of Management