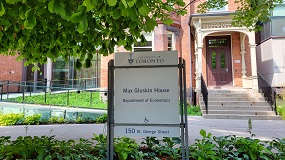 Did you know the University of Toronto is active on Chinese social media? Economics HQ here at Max Gluskin House is tuned into global communications too!The Department of Economics is pleased to work in collaboration with the university's China-based social media team (CSM).
The department, like the University of Toronto itself, is a diverse community that includes tens of thousands of students, alumni, faculty, their families, their employers, and future employers. There are also the people whose daily lives are affected by the evidence-based policies researchers at the department have influenced through their work.
Below are the QR codes to the University of Toronto's WeChat and Weibo channels run by the CSM team. They are followed by links to the department social channels managed domestically.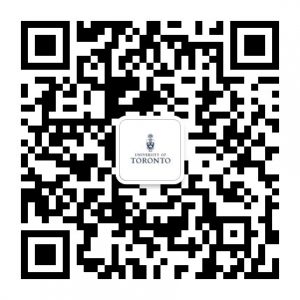 Facebook https://www.facebook.com/econuoft